Commemorating World Teachers Day 2020
2020-10-05
Humana People to People celebrates the World Teachers' Day 2020 by saluting the work being done by millions of teachers world-wide. Teachers are pillars in nation building as they are the invisible hands that mould and shape communities.
Annually, 5 October is an opportunity to focus on and appreciate teachers' contributions to education. In 2020, World Teachers' Day theme is "Teachers: Leading in crisis, reimagining the future". Humana People to People acknowledge the essence of teachers in building resilience and shaping the future of education and the teaching profession.
Humana People to People investing in teacher training
Since 1993 Humana People to People has been training primary school teachers who are committed to practice their profession in some of the remotest communities in Africa and India.
Teachers at Humana People to People Teacher Training Colleges are responsible for the complex and demanding task of teaching. They are trained to manage and convey the curriculum, know each and every student, engage with parents and colleagues, and adapt teaching to suit students' needs, school conditions and the community environment.
Currently 49 Humana People to People Teacher Training Colleges train 12,500 primary school teachers each year. More than 5 000 primary school teachers graduate every year in Mozambique, Angola, Malawi, India, Guinea Bissau, Democratic Republic of the Congo and Zambia. Since inception of the programme in 1993 more than 49 000 teachers have been trained.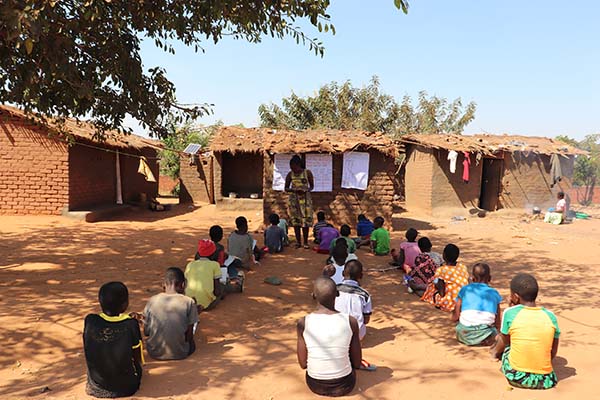 Adapting our education programmes after COVID-19
The COVID-19 pandemic has interrupted classroom learning for at least 9 out of 10 students worldwide. The COVID-19 crisis created a unique situation for teacher leadership, creativity and innovation to be demonstrated. Around the world, teachers are working individually and collectively to find solutions and create new learning environments for their students to ensure that learning could be continued.
Members of Humana People to People in Africa and India, running Teacher Training Colleges, had to organize differently as a result of the COVID-19 pandemic. Teachers opted for virtual learning as part of supporting social distancing and decongesting classrooms.
In Mozambique, ADPP Mozambique's Food for Knowledge programme went for broadcasting the bilingual lessons for early primary schooling on national radio and television stations.
Currently, Humana People to People India (HPPI) is working with Rajiv Gandhi Shiksha Mission in Chhattisgarh State in bringing education to students in a safe environment (at home and in the village). HPPI impart student-centric education through its Kadam methodology and is build capacity of local teachers/volunteers.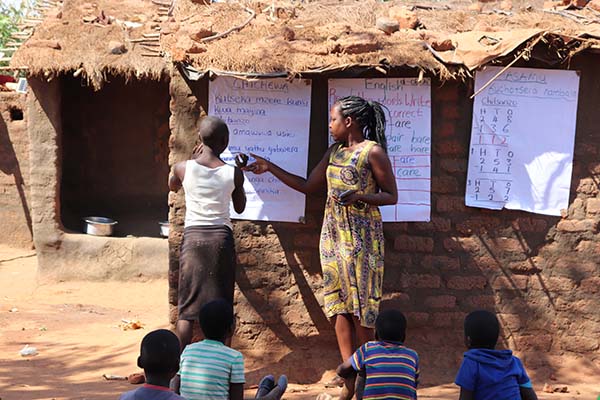 A call to action
There is need to increase education funding each year, a resource critical resource in training much needed qualified teachers. UNESCO Institute of Statistics database 2020, shows that in low income countries, there is only 1 trained teacher for 56 pupils in primary education whilst in sub-Saharan Africa it is 1 to 60.