Financial Information
Accountability and Transparency
The Federation Humana People to People is committed to adhering to the highest standards of accountability, transparency and good governance.
Sources and Expenditure of funds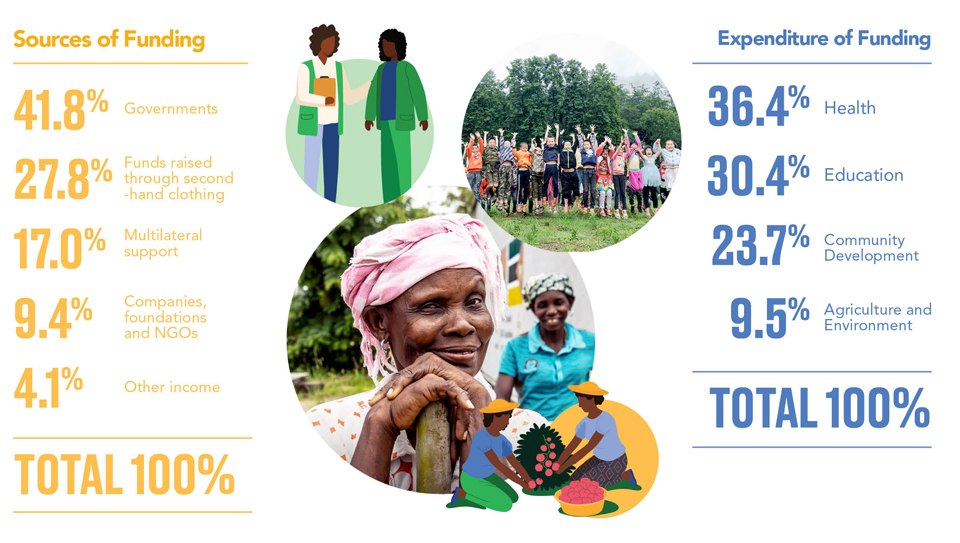 In 2019, members of the Federation Humana People to People spent approximately US$96.6 million on education and development projects world-wide. Income raised through development partnerships constituted the majority of total income at 68.2%. The remaining income was generated through collection and sales of second-hand clothes at 27.8%, and other income was 4.8%.

The Federation Humana People to People received the SGS NGO Benchmarking Certification in June 2018 via an external audit as proof of its conformity and compliance with best practices in governance, measured against the SGS NGO Benchmarking Standards.
The Federation Humana People to People is a Swiss registered non-profit association with Headquarters in Zimbabwe.
It is governed by a Committee, elected by members at the Annual General Assembly, which is the highest authority of the association. All members have policies, guidelines and internal controls in line with international standards, to ensure that funds received are spent only for the purpose intended.