Total Control of the Epidemic
The Humana People to People's HIV and AIDS programme Total Control of the Epidemic (TCE) is centred on the idea that only the people can liberate themselves from AIDS the epidemic.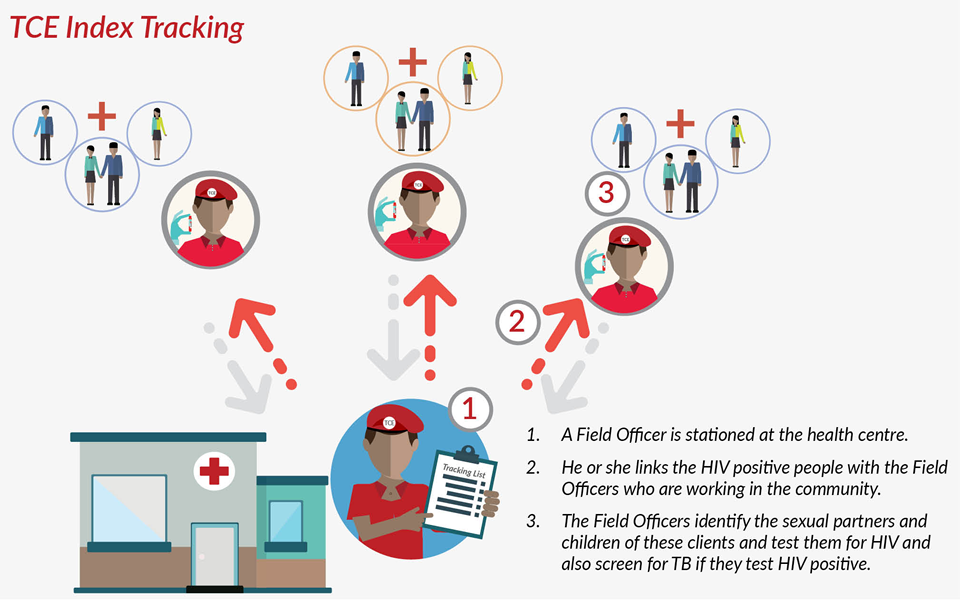 Since 2000, Humana People to People's members have reached over 20 million people across 12 countries in Africa and Asia, connecting them with the information, services and support they need, depending on their HIV status, to live healthy and positive lives.
As a global network of organisations, members have been able to share experiences and lessons learned to strengthen and adapt programmes in line with changes in epidemiology and development knowledge.
Projects are based on community mobilisation, HIV testing, tuberculosis screening, referrals to treatment, and support for treatment adherence. Particularly in hard-to-reach areas and with key at-risk populations, project staff and volunteers build relationships with communities to provide access to HIV testing, often in the privacy of their own homes, and connect people affected by HIV and AIDS with family and community-based support groups. Stirring informed debate about prevention and protection against infection is part of the community mobilisation.
A solid cooperation with local and national health authorities is also key to the success of the programmes.
Similar approaches are now used in programmes fighting tuberculosis and malaria and are being adapted to programmes that include non-communicable diseases such as hypertension and diabetes.
Total Control of TB
TB is the world's deadliest infectious disease and is the leading cause of death among people living with HIV, accounting for one in three AIDS-related deaths. This is despite active TB being almost always curable with antibiotics.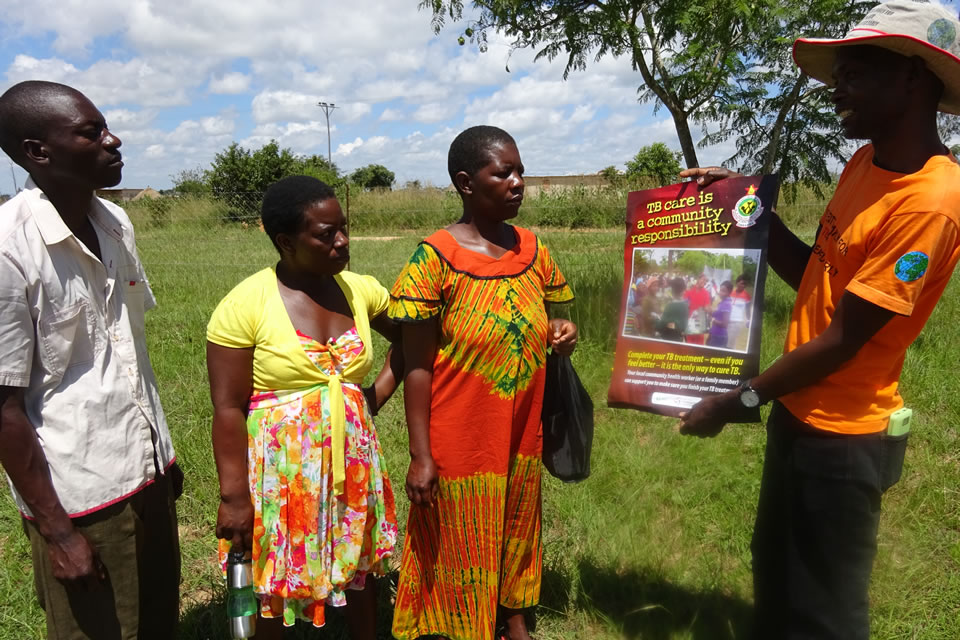 Humana People to People is working towards the World Health Organisation strategy to "End TB by the year 2030" through its Total Control of TB (TC TB) programme. The TC TB programme, like the Total Control of the Epidemic programme used in the fight against HIV, utilises community networks to halt the spread of TB through homes, villages and townships.
The Community Health Workers - also called Field Officers – and volunteers are instrumental in mobilising, informing and organising people. The aim of the TC TB programme is to equip people with knowledge to be able to protect themselves from TB infection and to detect TB cases at the early stages. All detected cases are linked to the health facilities for treatment.
Humana People to People members run projects in five countries reaching thousands of people on prevention, identification and treatment of TB.
Total Control of Malaria
After an unprecedented period of success in global malaria control, progress has stalled. According to the World Malaria Report of 2018 using data from 2015 to 2017, no significant progress has been made in reducing global malaria cases in this timeframe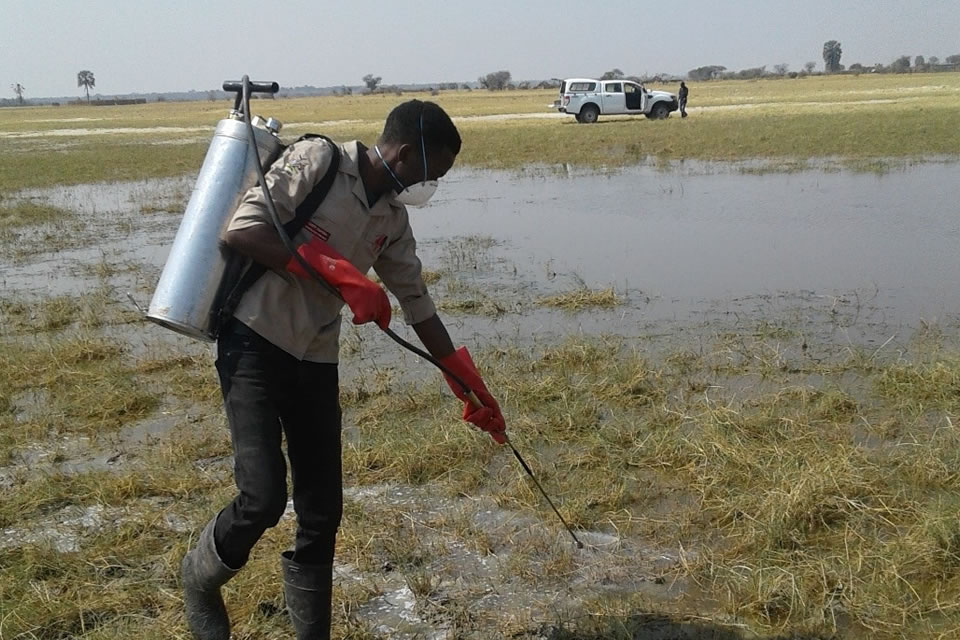 Fifteen countries in sub-Saharan Africa and India carried almost 80% of the global malaria burden. Humana People to People malaria prevention programmes equip the communities to adopt malaria prevention measures, seek early malaria diagnosis and treatment at health centres. Surveillance of malaria cases and deaths is done to identify the areas or population groups that are most affected by malaria, and for enactment of data driven response and better resources utilization for maximum impact.
The programme provides malaria testing, malaria treatment and malaria tracking services. Malaria posts for diagnosis and treatment are set up in targeted communities and outreach activities are done for the high prevalence communities. To generate demand for the posts the programme conducts door-to-door campaigns in the communities performed by trained community health workers and hold monthly malaria testing days.