Breastfeeding, Maternal and Child Nutrition Saves Lives
2023-08-02
Good nutrition in the first 1,000 days, from pregnancy through a child's second birthday, is critical to a child survival and longer-term health and development. Every year, World Breastfeeding Week receive global attention starting on the 1st until the 7th of August. We support lactating and pregnant mothers in Mozambique to exclusively breastfeed as it is the best way to provide infants with essential nutrients and other protective factors.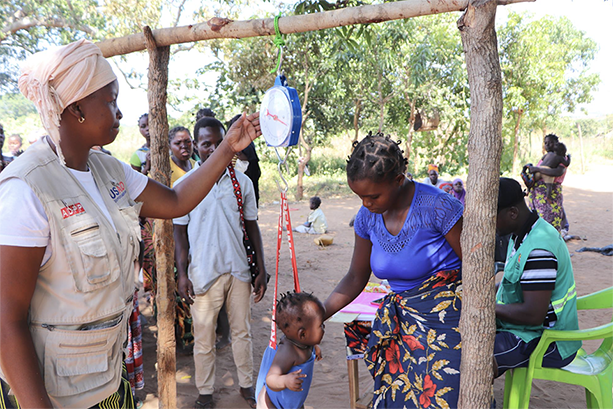 We commit to support breastfeeding, maternal and child nutrition in our development work as one of the goals to save lives of infants. We acknowledge that breastfeeding gives a healthy start in life as it is the only food a baby needs for the first six months and is recommended all the way until 24 months. By promoting child nutrition, we value the essential role of adequate nutrition during infancy and early childhood growth and development of children to their full potential.
Breast milk provides ideal nutrition for infants, supports optimal cognitive and physical development, and reduces the risk of deadly diseases like diarrhea and respiratory infections. For women who are nursing their young ones, breastfeeding improves birth spacing, and reduces the risk of breast and ovarian cancers and chronic diseases like type 2 diabetes and heart disease, this is according to World Health Organisation (WHO).
Breastfeeding has an important role in the prevention of different forms of childhood malnutrition, including wasting, stunting, over- and underweight and micronutrient deficiencies. WHO 2021 report shows that globally 149 million children under 5 were projected to be stunted (too short for their age), 45 million were estimated to be wasted (too thin for height), and 38.9 million were overweight or obese. What is worrisome that about 44% of infants between 0-6 months old are the only ones receiving exclusively breastfeeding, the rest are not.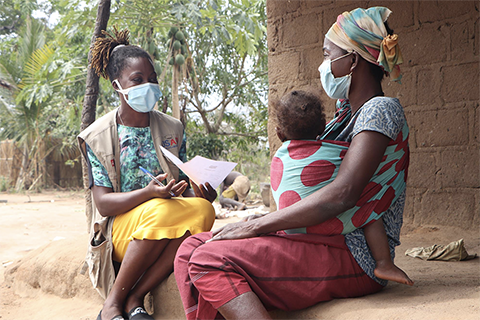 We are responding to the infant children malnutrition which is connected with wasting, stunting as well as over and underweight in Mozambique. We work closely with the national government as we provide and engage local communities in breastfeeding and nutrition programmes which are tested, holistic and transformative models seeking to improve nutritional outcomes for pregnant lactating women, adolescent girls, and children under two years old.
In Mozambique, our founding member, ADPP Mozambique is implementing a five year Transform Nutrition programme, which began in 2019 and is being implemented in 12 high priority districts in Nampula province. The target is to improve the nutritional status of 118,000 pregnant, lactating women, 260,000 adolescent girls, and 165,000 children under 2 years of age. A consortium of 5 organizations led by ADPP is implementing the project.
"After joining the project, I learnt the value of eating meat and eggs during pregnancy. During my second pregnancy I ate a lot of such, and then breastfed my son with colostrum. It is possible to make enriched porridge for babies from local products using peanuts, moringa, pumpkin, cereal flour so we don't need to buy industrialised porridge," says Dércia Abdala one of the women taking part in the breastfeeding and nutrition activities in the rural communities of Nampula province of Mozambique.
We see breastfeeding as the best for babies and we support WHO's recommendation calling for exclusive breastfeeding for the first six months of life, followed by continued breastfeeding, along with the introduction of complementary foods.