Mkushi College: holistic training of teachers to better rural schools
The pupil-teacher ratio in rural schools of Zambia is significantly lower than in urban schools. To address this challenge, the deployment of more teachers to rural schools seems less effective, as the problem of rural schools goes beyond the shortages of teachers.
Schools have inadequate teaching and learning materials; their physical condition is poor, distances to urban areas are unbearable; accommodation for teachers is unavailable and water supply is erratic.
To survive in such a situation these schools need a teacher mentored specifically to easily adapt to such areas with a will, heart and innovative skills, that would identify and create resources from within the locality, to make the rural community a good place for everyone to live.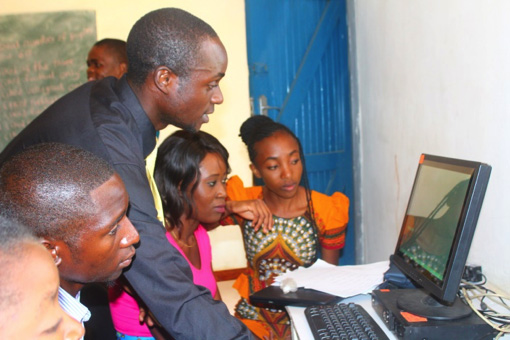 It is this holistic teaching method that DAPP Mkushi College of Education uses to mould "another kind of teacher" with a set of unique skills, attitudes and values that are needed to uplift the lives of rural community school going children.
The students are trained to be able to stay in rural areas and be part of trigger points in driving development with the communities. They do this by making schools centres of collaborative efforts that provide interactive and child-centred training for every child to succeed.
"There were a lot of things that I learned from the College and most of these things I am still using them in my everyday teaching profession. I have this wonderful skill of community mobilization. I visit communities to be part of them and this makes, the parents for the pupils happy and trust me as a teacher," Bryson Lungu, former student reveals.
The College offers a 3-year Primary School Diploma course affiliated to the University of Zambia, with accreditation to the Teaching Council of Zambia. At the end of 2019, 171 students who sat for their final and promotion examinations recorded a 100% pass rate.
"Our programme is different from other teacher-training colleges in the sense that we first change the mind set of students who come from school thinking that staying in an urban area is the only way they can enjoy the fruits of the teaching profession. We make them be change agents in communities where they will teach from", College Principal, Kennedy Nga'ndu explains.
The college trains students to be the main navigators of their own learning and training, so as to improve their ability and potential to plan, learn, and work both independently and collectively.
"DMM program has really helped me to adapt to the teaching styles and methods we are using at my school. It is a program to do with ICT. There were four lessons in each day. Both involved the use of computers. As a twenty first century teacher, it is very important to equip ourselves with modern technology," Bryson states.
In providing the students with unique experiences that widens their understanding of the world, cultures and societies as well as building their ability to overcome difficulties found on the way; the college offers national and international education travels, under the 'bussing', concept dubbed, 'learn to travel, travel to learn'. During the 2019 tour flag off, the Ministry of Education said that, the college "fit in the definition of teaching, because teaching is a commitment to make a difference in a community."