Educating youth to advance Angola's development
Making education relevant for youth in a dynamic and changing Angola is key to its national development. Tapping into the potential of its young through rethinking what young people learn and how they learn it will assist in building productive communities.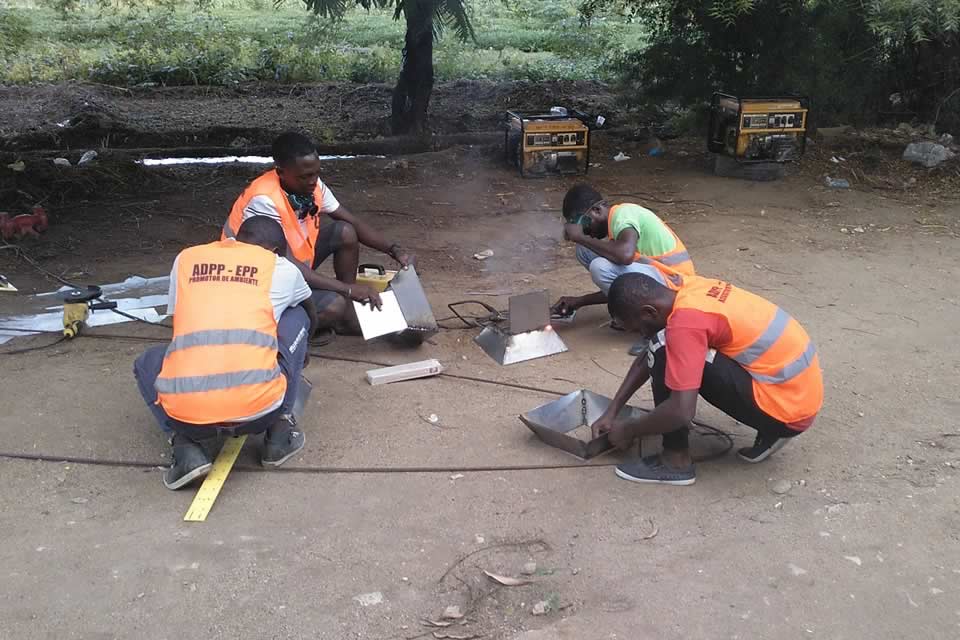 ADPP Angola introduced a new concept in lower secondary education in 2011, with the launch of Polytechnic Schools for young people. Polytechnic School education involves academic training combined with career-oriented professional and social awareness activities. The schools educate students in a holistic manner, training them to become well-rounded, knowledgeable, capable and dynamic young people who can contribute to Angola's socio-economic development.
There are currently eight Polytechnic Schools across Angola, which teach students in grades 7 to 9. The schools are run in collaboration with Angola's Ministry of Education. In 2018, 383 students graduated from the schools, of which 35% were female.
Sabino Domingos Victor is 16 years old and is in his third year at Polytechnic School in Benguela, Angola. Sabino, inspired by his uncle who is a metalworker, wanted to pursue further education.
He explained: "During my two and a half years of education at the Polytechnic School in Benguela, I was exposed to practical training which helped me make firm decisions about my career path".
Young people gain secondary education and a solid foundation in one of the nine professions offered by the Polytechnic Schools. Professions include: Water Assistants, Energy Assistants, Food Producers, Environment Promoters, Modern Cooks, Community Health Agents, Information and Media Assistants, Preschool Assistants and Textile Artisans.
Sabino has chosen to develop his skills in developing water infrastructure, an area he has been interested in since childhood. "As I train to become a Water Assistant technician, I like mostly metalwork as I already knew the basic aspects because my uncle has a locksmith shop and I spend my spare time with him to develop my skills," he explains.
Water Assistant technicians build up their professionalism in water provision, treatment, sanitation and infrastructure set-up and repair. Community actions and mentorship programmes at water provision companies expose the youths to the real-life workings of water treatment and supply chains. These connections help students to become informed and build their experience towards becoming qualified technicians.
Sabino is optimistic about his future: "When I finish training, I plan to open a metalwork station. In the future, my workshop will be a workplace for other Water Assistant technicians to gain work experience. I want to contribute to building better sanitation conditions in my locality."